AD Number : 29402
Teach English on China's mainland in 2020. Free Upfront Paid Flights to Many Locations.
EF English First
Click to apply
www.englishfirst.com/apply-now
Full or Part-Time
Full-Time
If Part-time, when
If Part Time, what days
If FULL-Time, when
Combination: Some Mornings, Afternoons & Evenings
When Job is Available
Now Interviewing
Degree Required
Bachelors
Text of Ad
Welcoming teachers from the UK, USA, Canada, Ireland, Australia, New Zealand, or South Africa.(to meet Visa requirements)

Up to NT$75,000 / RMB16,400 / US$2,4000 per month.

EF English First has provided English language lessons for over 20 years in more than 300 English First schools across mainland China. Whether you're looking for a fast-paced city like Shanghai, a place in the green countryside, or a cool mountain location, we have the English teaching position that's right for you.

In return you will receive a great local salary, training, and career progression. We will support you every step of the way from application to arrival, providing you with legal visas and arrival support.

WHAT WE OFFER
• Full time positions at our kids, adults and online centers
• Competitive salary and bonus schemes
• Upfront paid flights to many locations
• Annual flight allowance
• Salary advance available
• Sponsored legal working (Z) visa
• Travel insurance
• Arrival support including free airport pick-up and hotel stay
• Orientation and onboarding
• Sponsored TEFL certification
• Accredited ESL training and professional development programs
• Free Mandarin Chinese lessons
• Career advancement opportunities

Teach English to kids, Adults or at our online Center.

Advancement opportunities.

Up-to-date and constantly improved curriculum with Teacher's Guides that let you focus on instructing.

What Teachers say: "At EF, we tend to share the same sense of adventure and community. We talk about new places to visit and things to do. Being a teacher is not a desk job. It's hectic and can be hard work, but also fun. There's something that surprises me every day working in China that I know I wouldn't find anywhere else." Teacher Emma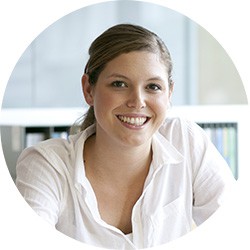 Apply using the link below.
Age Level of Class
Adult and School-aged
Average Number of Students in Class
12
School Provides Curriculum
Yes
Contact Person
Erica Fairchild
Zip/Postal Code
Location
Mainland China 中國大陸
District
Over 60 Cities!
Click to apply
www.englishfirst.com/apply-now
Favorites