Scholarships for International Students at Yuan Ze University 元智大學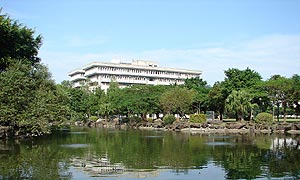 專訪元智大學 Yuan Ze University
Approaching Yuan Ze University, one finds a leafy green campus, but one that differs from other universities in a certain respect – with the Far Eastern Group's commercial science research park, underwritten by the same enterprise that endowed the university, adjacent to the school, and with a unique ethos as well, found in the school school's motto: to develop a humanistic, international, informational, practical and favorable academic research core.
Yuan Ze University is located in Chungli City, Taoyuan County, Taiwan was founded in 1989. The school's founder is industrialist Mr. Y. Z. Hsu, who established Far Eastern Group. The university was named "Yuan Ze", the same name as the given name of Mr. Hsu's father, in recognition of the elder Hsu's commitment to the value of education & research, and as a reflection of the younger Hsu's commitment to give back to the society that offered opportunities for his own success.
Mingpo News, Hong Kong described Yuan Ze University as a legend in Taiwan higher education and described school's development as a reflection of school founder Hsu's own story - his Far Eastern Group's development from a local Taiwan textile concern to an international telecommunications & manufacturing conglomerate stretching across Asia. Beginning as Far Eastern Textiles in 1954, branching into Asia Cement in 1957, Far Eastern Department Stores in 1967 and forming a strategic partnership with BP Amoco in 1970. Hsu expanded into telecommunications with the creation of FarEasTone Telecommunications Co., Ltd. in 1998, and in many ways the sustained expansion typifies what has become to be known as the Taiwan Economic Miracle.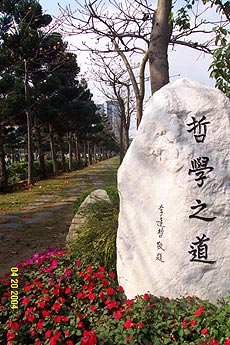 Established in April 1989 the university and has scaled up steadily . Today it has 17 departments and 22 institutes in 5 colleges: the Colleges of Engineering; Management; Informatics; Humanities & Social Sciences and Electrical & Communications Engineering. Yuan Ze University was granted thr National Quality Award by the Executive Yuan in 2003. It is the only university to have gained the honor which has been awarded to institutions such as the China Steel Corporation, National Taiwan University Hospital & IBM.
Yuan Ze has cooperative relationships cooperates with over 50 universities worldwide, including

USA - Stanford University; Duke University; George Washington University; University of California -Berkeley; University of Notre Dame; California State University- Hayward; Concordia University; Drexel University; East Carolina University; Kansas State University; New Jersey Institute of Technology; University of Washington; University of Wisconsin at Milwaukee;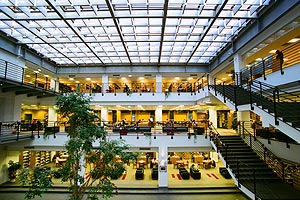 Australia-Swinburne University Of Technology; Macquarie Graduate School Of Management; University Of Sydney; University Of Western Sydney.
China-Tsinghua University, Bejing University; Shanghai Jiao Tong University, Yunnan University, Shandong University; xi'an JiaoTong university; Tianjin University; Bejing University of Posts and Telecommunications; Chongqing University; Huazhong University of Science & Technology; Nanjing University; Hefei University of Technology, Zhejiang University.
Sweden-Orebro University
France-Universit'e de Technologie Compie`gne
Holland-University Of Groningen; Nimbas University
Israel-Galillee College
Japan-Akita International University; Osaka Jogakuin College
UK-University of Cambridge; University of East Anglia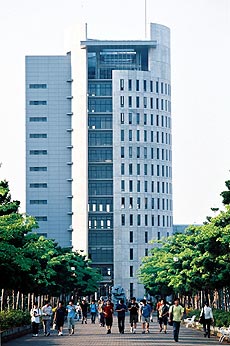 The school's goal is to becoming a new paradigm for universities in Asia, focusing on 「4I」 Internationalization, Information, Integration & Innovation and「4E」English, Electronics, Ethics & Entrepreneurship with a strong emphasis on two additional emerging fields of study: Green Management & Technology and e-Life. In 2005 Yuan Ze University was evaluated as an outstanding higher education institute, one of only 12 schools so recognized. As one of the country's 12 leading institutions, the university is eligible to receive development funds through the government's NT$500 billion dollar fund for excellence in Higher Education.
Yuan Ze Science & Technology Micro Park was established in 2003. Its research centers include Yuan Ze Fuel Cell Center, Innovation & Incubation Center, Gerontechnology Research Center, Environmental Technology Research Center, Communications Research Center and Institute for Knowledge Services and Innovation. The science park undertakes research beyond pure technology with centers for Arts, for Teacher Education and for Management Competency & Development.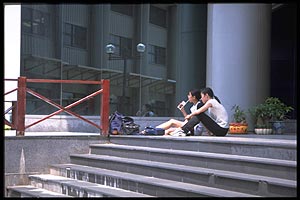 In 2003, the Ministry of Education's "Thesis Achievement Index, The Plan for Analyzing Universities' Research Results" pointed out Yuan Ze University is the top university for its theses' influence in Taiwan, specially for in the departments of Industrial Engineering & Management and Finance & Business Management. Yuan Ze University's management courses were awarded the Five Stars by the Ministry of Education, keeping pace with National Taiwan University, National Chiao Tung University, National Cheng Kung University, National Sun Yat-sen University and Chang Gung University.
The Far Eastern Group's more than 190 different companies and their foundry in the university's adjacent science park provides extensive opportunities for visiting foreign students to immediately test & apply their studies in the real world of a globalized business environment.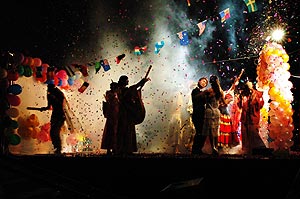 Since 2004 Yuan Ze University has offered full tuition grants to foreign students. With recommendation of one's department, students can become eligible for full-tuition grants to foreign students for undergraduate & post-gradutae degree programs conducted IN ENGLISH. The programs include free housing and free Chinese classes.