Regular Phones Long Distance Rates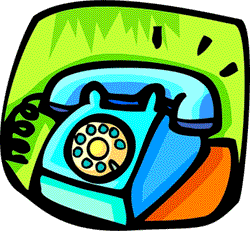 You can get big savings calling long distance from a regular phone by using the discount carriers. Instead of dialing 002 and your number, call the discount carriers' prefix. The rates for the various carriers are below. You can get these rates on your home phone by calling the carrier's sign-up number. Once you call, they will activate your account with some limitations and send you a form to fill out. Signing up with one carrier does not mean you can't sign up with another. The numbers to call to activate these services are listed at the end of this page.
ChungHwa Telecom has a new promotion, for just NT$50/month YOU select any 3 international numbers and get a 41%discount off standard 009 no matter when you call.
Updated: February 12th, 2008
In the chart, where you see two dashes, -- , that's peak and off-peak: